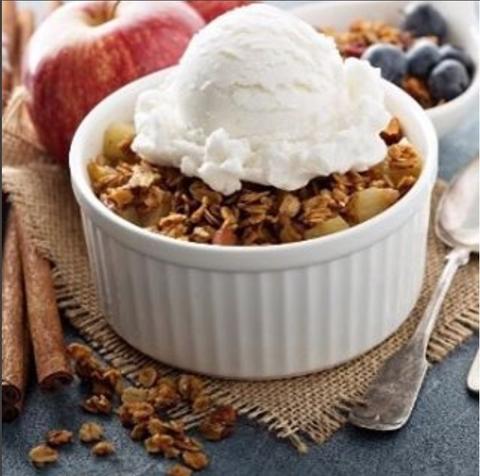 Fabulous Apple, Cinnamon and Granola Recipe.
Ingredients:
#1 Mix 3 apples (sliced), #2 1/4 cup brown sugar, #3 1/2 tea spoon cinnamon, #4 1 tea spoon lemon juice, #5 Put mixture in greased pan.
Instructions:
Mix 1/8 cup butter and 2 cups Grandma Emily Organic Granola of your choice and place on top of apple mixture. Bake at 350 for 45 min until golden brown. Add any ice-cream of your choice and share with 4 friends.
---